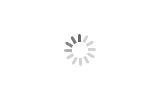 3 Steps Diamond Polishing Pads
JDK

Quanzhou,China

5 days

50000pcs/month
The 3 Step polishing pads, the latest products, are high density pregnant diamond ceramic-metal chips pads. In stead of 7 step polishing pads, our 3 steps polishing pads with extra aggressive cutting performance, 1 step pad can do the same work of 2 or 3 steps of traditional pads. Using our 3-Step pad, you will save a lot of time and money
3 Steps Diamond Polishing Pads
3 Steps Diamond Polishing Pads:
Applications:3 STEPs Diamond wet polishing pads
are used on handheld polisher or portable grinder, to polish or renew or maintain
marble granite tile or other engineered stones slab or floor.
Quantity of water is added in working. 3step polishing pads can achieve polishing result
from 7 steps pads due to special formula. Save time and money for users.