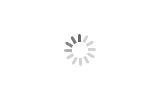 Diamond Blade For Asphalt Cutting
JDK

Quanzhou,China

5 days

50000pcs/month
1. Various bond for hard and non-abrasive materials.
2. Safe, High efficiency and Durable
3. We Use.
Diamond Blade For Asphalt Cutting
Diamond Blade For Asphalt Cutting:
Applications:
This asphalt diamond cutting disc can effectively cut soft, abrasive materials such as asphalt and green concrete, application options include wet and dry, widely used for cutting asphalt,green concrete and soft abrasive materials in construction industry. Laser welding is adopt in this asphalt diamond cutting disc, it can avoid the segment drop when cutting, which may cause injury to the operators.The protective teeth in the diamond blade can help enhance the cutting speed and lifespan.These asphalt diamond cuutting disc should be installed into circular saws ,such as handheld saws or walk-behind saws.
Specifications:
Outer diameter

Bore Diameter

Dimension of Teeth

NO. Of teeth

Inch

mm

mm

Thickness

Height

12"

300

25.4/50/60

3.2

10/12/15

21

14"

350

25.4/50/60

3.4

10/12/15

24

16"

400

25.4/50/60

3.6

10/12/15

28

18"

450

25.4/50/60

3.8

10/12/15

32

20"

500

25.4/50/60

4.0

10/12/15

36

22"

550

25.4/50/60

4.6

10/12/15

40

24"

600

25.4/50/60

4.6

10/12/15

42

26"

650

25.4/50/60

4.6

10/12/15

46

30"

750

25.4/50/100

5.2

10/12/15

54