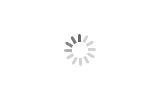 Diamond Blade For Concrete Cutting
JDK

Quanzhou,China

5 days

50000pcs/month
1. Various bond for hard and non-abrasive materials.
2. Safe, High efficiency & Durable.
3. Wet Use.
Diamond Blade For Concrete Cutting
Diamond Blade For Concrete Cutting:
Applications:
Concrete diamond blades are used for cutting concrete, cured concrete, green concrete, reinforced concrete, wall, bricks, pavers, and even stones. Our concrete diamond blades come laser welded, high frequency welded, sintered, jumbo segmented, u-gullets, key hole gullets, tear drop gullets, turbo or with undercut protection with a heavy duty core. Concrete diamond saw blades are intended to withstand hard use. Although a concrete blade provides better speed and longevity, they are designed for cutting a limited variety of materials.
JDK concrete diamond blades adopt the high frequency welding or laser welding technology, so that the segments will never drop when cutting which may cause injury to the operators. Our proven segment formula and technique, strict quality control system ensures the high performance of our concrete diamond saw blades. These concrete diamond blades can be used on angle grinders, handheld saw and floor saw.
Specifications:
Outer diameter

Bore Diameter

Dimension of Teeth

NO. Of teeth

Inch

mm

mm

Thickness

Height

12"

300

25.4/50/60

3.2

10/12/15

21

14"

350

25.4/50/60

3.4

10/12/15

24

16"

400

25.4/50/60

3.6

10/12/15

28

18"

450

25.4/50/60

3.8

10/12/15

32

20"

500

25.4/50/60

4.0

10/12/15

36

22"

550

25.4/50/60

4.6

10/12/15

40

24"

600

25.4/50/60

4.6

10/12/15

42

26"

650

25.4/50/60

4.6

10/12/15

46

30"

750

25.4/50/100

5.2

10/12/15

54