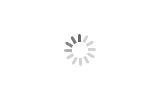 Diamond Blade For Granite Basalt Cutting
JDK

Quanzhou,China

5 days

50000pcs/month
1. The diamond blade has good sharpness and high efficiency at the process of cutting,meanwhile, granite cutting blade has a long lifespan.
2. Excellent comprehensive cutting performance.
3. Diamond saw blades for cutting granite;
4. Using silver high frequency welding to braze the segments on the steel cores.
5. Smooth cutting, fast cutting speed, long diamond life.
5. Wet cutting saw blades.
6. Fast cutting without edge breaking.
Diamond Blade For Granite Basalt Cutting
Diamond Blade For Granite Basalt Cutting:
Applications:
400mm(16") and 350mm(14") granite diamond saw blades are the most widely used granite edge cutting diamond blades. They cut the granite slabs to target sizes and smne are with 45 degree tiling function.It's very important to have a good edge cutting performance, like the high glossy polishing from the surface, smooth cutting surface helps sell your granite products. Poor edge cutting granite products will be rejected by most customers. You need a good performance granite diamond blade to make sharp cut and clean cut on your granite edges.
Specifications:
Diameter

Segment Specification(mm)

Inner hole
(mm)

Teeth

Inches

Metric(mm)

L

T

H

10''

250

40

2.6

10/12/15

25.4/50/60

19

12''

300

3.0

21

14''

350

3.2

25

16''

400

3.4

29

18''

450

3.6

32

20''

500

4.0

36

24''

600

4.2

42

25''

625

4.2

36

32''

800

6

46

Other sizes are available according to customers' requirements