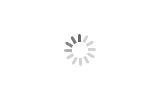 Diamond Finger Bits For Granite
JDK

Quanzhou,China

5 days

50000pcs/month
1. Thinner diamond segment and thinner tube wall can easily reduce the resistance and increase the drilling speed (compare with the assembly type)Roof segment Drill Bits.
2. Very fast drilling speed and low drilling pressure.
3. Different connection end for different drilling machine.
4. Especially effective in drilling through reinforced concrete.
Diamond Finger Bits For Granite
Diamond Finger Bits For Granite:
Applications:Diamond Finger bit is a kind of milling cutter.
It is fixed on machine and circumvolve speedily by the drive of principal axis after drilling, At the same time, it is brought to bear some power and mills stone in the some direction as obey. After milling, the stone can be made into table-board through grinding with router bit. Usually, finger bits joint is GAS 1/2″.
Main types of finger bits we produce: sintered finger bit with continuum rim (with holes), sintered segmented finger bits with bearing.

φ20X25,φ20X25φ20X35,φ20X40,φ20X45,φ20X50,φ20X60,φ24X25,φ24X35,φ24X40
φ24X45,φ24X50,φ24X60,φ25X25,φ25X35,φ25X40,φ25X45,φ25X50,φ25X60etc,
special sizes are available upon clients requests.