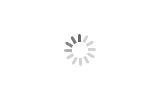 Diamond Flexible Polishing Pads Dry Use
JDK

Quanzhou,China

5 days

50000pcs/month
1. For polishing various curve surface of stone,using sequence from rough to fine grit,finally polishing with high speed and perfect performance.
2. Pads attach to a backer with durable hook and loop connection and installed on potable grinding machine and operated by hand.
3. They are specially used for processing natural stones in various shape also for maintaining,repairing and renewing decorative stones.
4. Dry use and aggressive.
Diamond Flexible Polishing Pads Dry Use
Diamond Flexible Polishing Pads Dry Use:
Applications:Dry Resin Bonded Polishing Pads are designed to polish granite, marble, concrete and other natural stone. They are engineered with a high quality and concentration of diamond to provide a fast and smooth polishing, with a fantastic finish. Specially formulated resin matrix provides exceptional performance and life in dry polishing applications.
These diamond polishing pads are quite hard, which is what gives them their lifespan. They will need to be "dressed" on a hard product like black granite to bed the pads in on initial use. Designed for use at speeds up to 4500 rpm. Ideally in the 2000-4000 rpm range.
50#,100#,200#,400#,800#,1500#,3000#,Black/ White Buff