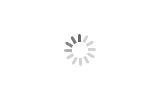 Diamond Grinding Disc For Concrete
JDK

Quanzhou,China

5 days

50000pcs/month
1. Fits most 250mm floor grinding machines.
2. Suitable for medium and hard surfaces, such as concrete with hard aggregates.
3. Colour may vary.
4. Checking your size: The 4 inner holes are on a square of 48mm side. (Your machine may need the correct adaptor plate.)
5. 3inch 4inch Diamond Grinding Disc for Concrete have different base for installation on different brand machines.
Diamond Grinding Disc For Concrete
Diamond Grinding Disc For Concrete:
250mm Diamond Grinding Disc Applications: For special purpose floor grinders which use 250mm discs (eg the Blastrac BGP-250 and BGS-250, Norton Clipper GC250, the DFG 400 and the TCG 250) for smoothing concrete or stone floors. Use 20 segment disc for fast, but smooth results and long life. Use the 10 segment disc when high pressure is required or for smaller jobs.
3" and 4" Diamond Grinding Disc are applied on floor polishing machines.