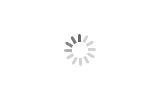 Diamond Segment For Granite Block Cutting
JDK

Quanzhou,China

5 days

50000pcs/month
1. Multi layer design make a fast cutting.
2. The design of segment allows ideal debris removal and better cooling.
3. Diamond Segments work in low noise, small cutter slot which ensure maximum use of granite and uniform thickness.
Diamond Segment For Granite Block Cutting
Diamond Segment For Granite Block Cutting:
For Single Blade.
Conical Shape with Arrow Pattern.
Silver Welding only.
Grooved multi layer Segment.
1. The feature of diamond segment:
Use high grade diamond - Sharp.
Use good quality bonding agent - Long Life.
Strict quality inspection on each production process - Stable Performance.
Cooperation with university's experts on technology & formula reserch - More Professional.
deep reseach in typical stones and rich experience in different countries- successful formula.
2. The diamenter of blade is for diamond segment: 900mm - 3500mm
3. The shape of diamond segment: V type, sandwith type, K type, rectangular type etc.
Diamond Segment for Granite Block Cutting Specification:
Product

Specification

Core Thickness

Segment Dimension

Segment Number

Application

Diamond Segment For Granite Block Cutting

Φ900

5.0

24x7.0/6.2x 15(20)

64

Granite

Φ1000

5.0

24x7.0/6.2x 15(20)

70

Φ1200

5.5

24x7.4/6.6x 15(20)

80

Φ1400

6.0

24x8.0/7.2x 15(20)

92

Φ1400

6.5

24x8.4/7.6x 15(20)

92

Φ1600

7.2

24x9.2/8.4x 15(20)

104/108

Φ1800

7.5

24x10.0/9.2x 15(20)

120

Φ2000

8.0

24x10.6/9.8x 15(20)

128/132

Φ2200

9.0

24x11.0/10.2x15(20)

132/136

Φ2500

9.0

24x11.5/10.5x15(20)

140

Φ2700

9.0

24x12.5/11.5x15(20)

140

Φ3000

9.3

24x13/12x 20

160

Φ3500

9.5

24x13.5/13.0/12.2x30

180