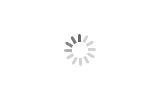 Diamond Segment For Marble Splitting
JDK

Quanzhou,China

5 days

50000pcs/month
1. The diamond segment has good sharpness and high efficiency at the process of cutting,meanwhile, marble cutting blade has a long lifespan .
2. Excellent comprehensive cutting performance.
3. Diamond saw blades for cutting marble;
4. Using silver high frequency welding to braze the segments on the steel cores.
5. Smooth cutting, fast cutting speed, long diamond life.
5. Wet cutting saw blades.
6. Fast cutting without edge breaking.
Diamond Segment For Marble Splitting
Diamond Segment For Marble Splitting:
Applications:
JDK marble splitting diamond segment is designed particularly for retipping diamond saw blade. Flat-shaped segment is classic design for a long time, we research and innovate it all the time and it has stated of the art nowadays. It is popular because of the wide range of grade so therefore widely sells to different markets.
Specifications:
| | | | | | |
| --- | --- | --- | --- | --- | --- |
| 400 | 2.6 | 40×3.8×10 | 28 | GENERAL SPLITTING | Marble |
| 450 | 3.0 | 40×4.2×10 | 32 | GENERAL SPLITTING | Marble |
| 500 | 3.0 | 40×4.2×10 | 36 | GENERAL SPLITTING | Marble |
| 550 | 3.6 | 40×5.0×10 | 40 | GENERAL SPLITTING | Marble |
| 600 | 3.6 | 40×5.0×10 | 42 | GENERAL SPLITTING | Marble |
| 650 | 4.0 | 40×5.5×10 | 46 | GENERAL SPLITTING | Marble |
| 700 | 4.0 | 40×5.5×10 | 50 | GENERAL SPLITTING | Marble |
| 750 | 4.0 | 40×5.5×10 | 54 | GENERAL SPLITTING | Marble |
| 800 | 4.5 | 40×6.0×10 | 57 | GENERAL SPLITTING | Marble |
| 850 | 4.5 | 40×6.0×10 | 58 | GENERAL SPLITTING | Marble |