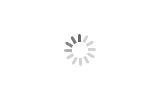 Diamond Segment for Multi Blade
JDK

Quanzhou,China

5 days

50000pcs/month
1. Accurate cutting of thin slabs;
2. Fast cutting and long life, stable performance.
3. Reduce installation cost.
Diamond Segment for Multi Blade
Diamond Segment for Multi Blade:
Applications:
Sandwich and Multi-layer Diamond Segments for Multiblade Block Cutter.
Available for granite, marble, travertine and sandstone block cutting;
Widely used in Italian/European Multiblade set and Chinese Multiblade Sets.
Blade Diameter mostly in 1200mm for Italian/European Multiblade and
1600/940mm or 2200-600mm and 2500-800mm for Chinese Multiblade Sets.
Specifications:
Diameter

(mm)

Segment Dimension

(mm)

Core thickness

(mm)

Segment No.

(PCS/SET)

Blade No.

(PCS)

Length

Width

Height

1000

24

6.0/6.6, 7.1/6.5

12/13/15

5.0/5.5

70

15-30

1200

24

6.5/7.5, 7.0/7.6

12/13/15

5.5/6.0

80

1600

24

8.4/9.0

12/13/15

7.2

108
Diameter

(mm)

Segment Dimension

(mm)

Core thickness

(mm)

Segment No.

(PCS/SET)

Blade No.

(PCS)

Length

Width

Height

1000

24

7.0/7.6, 8.4/9.0

12/13/15

6.0/7.2

88

6-12

1600

108
Diameter

(mm)

Segment Dimension

(mm)

Core thickness

(mm)

Segment No.

(PCS/SET)

Blade No.

(PCS)

Length

Width

Height

530

24

7.5/8.1, 8.4/9.0

12/13/15

6.5/ 7.2

54

3-6

740

84

950

88

1200

92

1400

96

1600

108