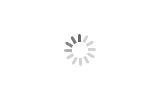 Diamond Segment For Volcanic Edge Cutting
JDK

Quanzhou,China

5 days

50000pcs/month
1. Segment used on Diameter 250-600mm blades, mostly cutting 2-5cm slabs or tiles.
2. Segment designs in Narrow Radial (NR), Wide Radial (WR) and Split Radial(SR).
3. Selected quality diamond and metal bond used for fast cutting and good edge finish.
Diamond Segment For Volcanic Edge Cutting
Diamond Segment For Volcanic Edge Cutting:
Applications:
This volcanic stone edge cutting diamond segments works as a function part of volcanic diamond saw blade to cut lava stone edges on manual cutting machine, table saw or bridge saw. It consists of synthetic diamond, Cobalt powder and various of metal powder in soft to hard bonds as per stone hardness. This volcanic edge cutting diamond segments is with aggressive diamond particles inside for fast cutting purpose.
Specifications:
| | | | | | |
| --- | --- | --- | --- | --- | --- |
| Diameter | Length | Thickness | Height | Core Thickness | Number of Teeth |
| 250 | 40 | 2.8 | 10/12 | 1.8/2.2 | 17 |
| 300 | 40 | 3.2 | 10/12/15 | 1.8/2.2 | 21 |
| 350 | 40 | 3.2 | 12/15/20 | 2.2/2.4 | 24 |
| 400 | 40 | 3.6 | 12/15/20 | 2.6/2.8 | 28 |
| 450 | 40 | 4.0 | 12/15/20 | 2.6/2.8 | 32 |
| 500 | 40 | 4.2 | 12/15/20 | 2.8/3.0 | 36 |
| 600 | 40 | 4.6 | 12/15/20 | 3.4/3.6 | 42 |