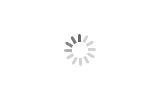 Diamond Wire For Marble Block Squaring
JDK

Quanzhou,China

5 days

50000pcs/month
1. The diamond wire can cut the block with the thickness of 2.3M
2. The marble block squaring wire can cut accurately with small inter-space.
3. Reliable cutting and can change the cutting technology according to the stone types.
4. Compare to the blade cutting, diamond wire makes lower cutting noise.
5. Safety, high quarrying, no dust.
6. no break, no looseness of beads.
Diamond Wire For Marble Block Squaring
Diamond Wire For Marble Block Squaring:
Applications:The impregnated diamond wire has been designed for cutting of all types of marbles. The abrasive part of the diamond bead consist of a steel ring over which sintered diamond bead is moulded and plasticized with injection moulding. This mechanism adheres better to the beads and support steel rope, which protects it better from the action of abrasive pastes, in particular when the cable takes up small radii of curvature (beginning and end of quarry cuts). TPU provides flexibility & enhances the strength of the steel rope which reduces the risks of irregular wearing of the beads.

Our wires have normally 40 beads per meter length with TPU between the beads for better shock absorption. We can offer wires in 11mm or 10.5mm diameter depending on customer preferences.
Specifications:
Specification
Assembing Method
Beads/meter
Application
Linear Speed
Φ10.5
High Quality Plastic
33
Soft marble
30-35
Φ11.0
33
Medium marble
25-28






Hard marble
23-25