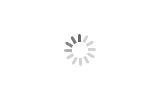 Diamond Wire For Marble Profiling
JDK

Quanzhou,China

5 days

50000pcs/month
1. The diamond wire allows significantly greater sawing heights than large discs.
2. The marble profiling wire saw in width is thinner and more precise than the large disc.
3. The investment in a wire machine is relatively low.
4. By virtue of its greater reliability, wire sawing technology is more and more automated and thus becomes just as productive as competing techniques.
5. Noise nuisance generated by diamond wire sawing is significantly less than that produced by other sawing techniques.
Diamond Wire For Marble Profiling
Diamond Wire For Marble Profiling:
Applications:Diamond wire used for profiling marble is stable and highly effective. It makes smooth surface, and accurate sizes with small inter-space.The diamond wire is available in a various diameters and lengths and is impregnated with diamond dust of various sizes. Due to the hardness of the diamonds, this cutting method can cut through almost any material that is softer than the diamond abrasive.This wire cutting method can be less expensive than some other cutting techniques, as of early 2010, thin diamond wire only cost around 40-70 cents per foot for 140 to 500 micrometer diameter wire.Diamond wire cutting (DMC) produces less kerf (wasted material) when compared to flame cutting, blade cutting or machining and can be utilized on very large objects. With proper lubrication and cooling, less heat energy is transferred to the materials being cut resulting in less heat induced stress and material distortion.
Specification
Assembing Method
Beads/meter
Application
Linear Speed
Φ8.5
High Quality Plastic
33/37
Soft marble
30-35
Φ9.0
33
Medium marble
25-28






Hard marble
23-25