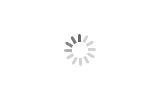 Diamond Wire For Marble Quarry
JDK

Quanzhou,China

5 days

50000pcs/month
1. The diamond wire is suitable for quarrying large stone blocks from quarries.
2. Marble quarry wire comes in standard 50 meter length.
3. Marble quarry cutting wire exceptionally fast cutting and longer life.
4. Free from damages like beads getting free from the plastic coating, wire breakage, slow cutting or no cutting.
5. Application on all types of naturals stones like marble, limestone.
Diamond Wire For Marble Quarry
Diamond Wire For Marble Quarry:
Applications:There is no doubt that the appearance of diamond wires quarrying technique is a revolution for stone mining. This technique has following advantages in mining: improve the quarrying efficiency, work safely and protect environment well. High performance brings good sized blocks without inner breaks, and can exploit large dimension blocks with low quarry cost.
1. We can provide different support designs and sizes beads according to the stone types.
2. We have independently developed the special rubber and vulcanized technique to ensure that the diamond wires can work in all sorts of bad environment.
Advantages of rubber wire used in marble quarrying: The rubber and cable sticking together tightly makes good bonding, and this can bemore strikes during the work. The rubber has good temperature resistance, and it can be used when water is not enough. Strong flexibility can reduce the cut-in-one-side. problem, and even can be used for smaller curvature radius. Normally wire saw machines with 37-75kw are used in marble quarrying, according to the size of cutting area, water supply can be controlled with 25-50 L/min.
Specifications:
Specification
Assembing Method
Beads /meter
Application
Linear Speed
Φ10.5
Spring
28
Soft marble
30-35
Φ11.0
28
Medium marble
28-30
Φ10.5
Rubber
40
Hard marble
25-28
Φ11.0
40
Dry cutting marble
20-25