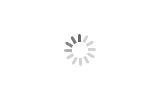 Fish Hook Diamond Blade
JDK

Quanzhou,China

5 days

50000pcs/month
1. Good continuity,effectively reduce the distance between teeth,cutting edge does not collapse.
2. The blade has good sharpness and high efficiency at the process of cutting.
Fish Hook Diamond Blade
Fish Hook Diamond Blade:
Applications:These fish hook Marble Diamond Saw Blade are widely used on Bridge Cutting Machine. Our clients all agree that these marble saw blades cause prefect cutting results for all type of cutting applications. You can't imagine how awesome the price is for such the good item, we are confident that our price is competitive for different markets whatever you are distributor or fabricator. In addition to high cost-efficiency, there are many benefits to our marble butting blades that include good sharpness, long lasting, smooth cutting result, thin thickness, less noise, easy operation, etc.
Fish hook Diamond Saw Blade for Non-chipping marble edge cutting are customized for some client who demand to reject chipping on marble slab cutting. These blades can also be used for cutting soft masonry materials like limestone, travertine, even ceramic. It widely sells to different marble market all over the world.
Specifications:
| | | | | | |
| --- | --- | --- | --- | --- | --- |
| 300 | 2.2 | 43/40*3.2*10 | 22 | | Microcrystal Stone/ Marble |
| 350 | 2.2 | 40/40*3.2*10 | 26 | | Microcrystal Stone/ Marble |