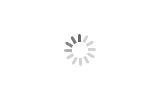 Gangsaw Diamond Segment Cutting Marble
JDK

Quanzhou,China

5 days

50000pcs/month
Diamond gang saw segment are specially designed for mainly cutting marble and sandstone, it can cut up to 2.5m-deep-slab. Our gang saw segments are made under vacuum sintered process; it is sandwich design, using the premium quality raw materials to make the segments. It is fast cutting, long lifespan.
Gangsaw Diamond Segment Cutting Marble
Gangsaw Diamond Segment Cutting Marble:
Applications:
Diamond Gang Saws have now become a very popular method of slabbing marble, limestones and sandstones. JDK manufactures segments to suit all kinds of marbles from the crystalline and the softest to the hardest, coloured ones. We also produce segments for all the limestones and most sandstones.
We mainly manufacturer gang saw segments for blade size 2mm, 2.5mm, 3mm and 3.5mm. we usually provide the segment with 10.5mm height. Design both in rectangular and boat shape gangsaw segment. Our product portfolio include multilayer segment (Double Patti), single layer segment (single Patti), and sandwich segment (without Patti). We have recently developed Gang saw Segments for cutting of granite also.
Specifications:
Steel body Spec(mm)

Teeth
(pcs/Blade)

(cm/H)

W

L

T

3950

4450

180

20

4.2/3.7

30-40

18-26

20

4.7/4.2

20

5.2/4.7
Steel body Spec(mm)

Teeth
(pcs/Blade)

(cm/H)

W

L

T

3950

4450

180

50/30

4.2/3.7

18-19

12-20

50/30

4.7/4.2

50/30

5.2/4.7