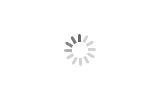 Metal Bond Diamond Fickert Abrasive Block
JDK

China

5 days

5000pcs/month
1. The Diamond Fickert Contains High Quality Diamond Grit.
2. The Abrasive Block is screwed on the Light and Strong Aluminium Base with little Vibration.
3. With high grinding efficiency, this Diamond Grinding Block would not scratch or break slates during grinding.
Buy Quality Metal Bond Diamond Fickert Abrasive Block Price
Metal Bond Diamond Fickert Abrasive Block:
Applications:
Length: 140mm 170mm
Available Grits: 36# 40# 50# 60# 70# 80# 100# 120# 170# 230# 270# 320# 400#
Attachment: Aluminum base
Application: To be used for coarse grinding of granite slabs on automatic or semi-automatic polishing lines.
Different formula can be provided for polishing engineered stone.
Product Name
Specification(LxWxH)
Grit
Application
Note
Diamond Fickert
140x58x12/15/20
#36, #40,#50,#60,#80,#100,#120, #170,#200,#280
For Granite Grinding