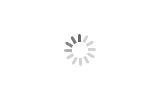 Metal Bond Diamond Frankfurt For Marble
JDK

Quanzhou,China

5 days

50000pcs/month
1. Different formulas of segment will be offered according to the hardness of marble slabs.
2. Using high quality diamond powder ensures both great sharpness and long life.
3. Compared with traditional magnesite frankfurt abrasive, it is more cost-effective and environmental friendly.
Metal Bond Diamond Frankfurt For Marble
Metal Bond Diamond Frankfurt For Marble:
Applications:Diamond Frankfurt for marble.
Available Grits: 36# 46# 60# 80# 120# 170# 230#
Attachment: Aluminum base
Application: To be used for coarse grinding marble slabs on automatic polishing lines.
Different formular can be provided for polishing concrete.

Diamond Frankfurt for marble, terrazzo, travertine, limestone, sandstone,concrete grinding.

Using in full automatic polishing machine, semi automatic polishing machine, beveling polishing machine.

For coarse, fine processing with long life span, and excellent polishing effect and lower costs.

Our diamond Frankfurt for marble are widely using in different countries, such as Middles East, European.

To meet clients with different demands, we can design the formulation according to the comments during grinding.
Description

Grit

Purpose

Frankfurt

36# 60# 80# 120#
180# 240# 320#

Marble

Concrete

limestone

travertine terrazzo