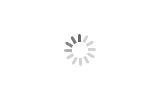 Resin Bond Diamond Frankfurt For Marble
JDK

Quanzhou,China

5 days

50000pcs/month
1. Specification is complete and varied.
2. Resin bond abrasive are applicable for all kinds of panels from the easiest to the most difficult ones to be processed.
3. Resin bond abrasive bring you an ideal shining and high-definition result for different panels showing fully the perfect character, fine and smooth natural texture inside the stones.
4. Good balance assures excellent grinding effect.
5. Long lifespan and stable performance.
6. Competitive price and superior quality.
Resin Bond Diamond Frankfurt For Marble
Resin Bond Diamond Frankfurt For Marble:
Applications:
Diamond resin grinding frankfurt block adopts diamond chips as grinding granular that was sinterised with the bond made of different metal or metal compound powder by high temperature. Its structure are reasonable that the grinding granulars and the bond are combined firmly and not easy to fall off; Long working life.
It is applicable in various hard materils, like marble, granite and concrete etc. The diamond grinding block improves processing precision, especially while it is applied in Continuous Automatic Granite Polishing Machine, with features of high sharpness, high Anti-abrasive and High Cost- efficiency ratio.
Specifications:
Size: L100, W65/90, H40
Grit: 50-100-200-400-800-1500-3000
Bond: Resin