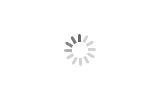 Resin Diamond Grinding Disc For Concrete
JDK

Quanzhou,China

5 days

50000pcs/month
1. With velcro attachment, easy to operate.
2. Fast polishing and long life.
3. Best choice for concrete polishing.
4. Usually have them in stock, fast delivery.
5. Different mark, logo and velcro color are also requested.
6. Most competitive price and superior quality.
7. Best after-sales services are provided.
Resin Diamond Grinding Disc For Concrete
Resin Diamond Grinding Disc For Concrete:
Applications:The common usage of polishing pads as follows:
Immensely used for carpet cleaning, polishing. These are massively acknowledged for their non-scratch cleaning, dependability, fine finish standards and seamless operation. In addition, it can be used with water or chemical solvent for light duty cleaning.
Good for stone surface polishing, concrete surface grinding, floor prep & polish. It is also applied on portable grinding machine and operated by hand.
The most polishing pads now can be divided into two categories: wet polishing pads and dry polishing pads. Wet polishing pads are generally ideal for polishing granite and marble in stone shops. They are good for wet polishing of concrete tile and floor as well. Dry polishing pads are used on job sites for polishing marble, granite or concrete floor when water fed application is hard or not allowed.
Color: All color
Size: 3", 4", 5" etc
Grit:
POLISHING PADS

ROUGH

30#

50#

100#

200#

400#

600#

800#

1000#

1200#

1500#

2000#

3000#

BUFF

Or Customize