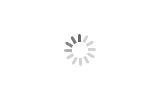 Super Thin Turbo Diamond Disc
JDK

Quanzhou,China

5 days

50000pcs/month
1. Narrow turbo design offers a faster, cleaner and more accurate cuts.
2. 10mm rim height for extended cutting life.
3. Cooling holes allow air to cool down the blade quickly and effectively.
4. 7/8"-5/8" arbor fits most angle grinders.
5. Dry use.
Super Thin Turbo Diamond Disc
Super Thin Turbo Diamond Disc:
Applications:The turbo granite diamond cutting disc are designed for cutting granite, marble, stone, masonry, hard brick etc contruction materials. The coutinuous turbo rim can effectivly remove the chips to enhance the cutting speed. And the cooling holes can cool down the blades to protect the diamond blades for a longer lifespan. This granite diamond cutting disc is characterized by fast cutting and no chipping.
Specifications:
Product Name
Diameter
Inches
Segment Dimension
Arbor
Application
Note
JDK-TCB
Φ105
4''
2.0x8.0
22.23/20
Marble/Granite and other natural stone
Non Silent
Φ115
4.5''
2.0x7.5
22.23/20
Φ125
5''
2.0x8.0
22.23/20
Φ150
6''
2.0x8.0
22.23/20
Φ180
7''
2.0x10
22.23/20
Φ200
8''
2.0x8.0
22.23/20
Φ230
9''
2.0x10
22.23/20