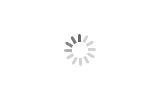 Turbo Segment Diamond Blade
JDK

Quanzhou,China

5 days

50000pcs/month
1. Various bond for hard and non-abrasive materials.
2. Safe, High efficiency & Durable.
3. Wet Use.
4. Excellent comprehensive cutting performance.
5. This design of segment allows ideal debris removal and better cooling.
6. This segment improves the sharpness and cutting efficiency.
Turbo Segment Diamond Blade
Turbo Segment Diamond Blade:
Applications:
This turbo segment granite cutting diamond blades adopt the high frequency welding technology, so that the segments will never drop when cutting which may cause injury to the operators. Our proven segment formula and technique, strict quality control system ensures the high performance of our concrete diamond saw blades. These granite diamond blades can be used on angle grinders, handheld saw and floor saw. Characterized by high cutting speed and superior lifespan.
Specifications:
| | | | | | |
| --- | --- | --- | --- | --- | --- |
| 300 | 2.2 | 40×3.2×10(12) | 21 | | Granite |
| 350 | 2.2 | 40×3.2×10(12) | 24 | | Granite |
| 400 | 2.6 | 40×3.6×10(12) | 28 | | Granite |
| 450 | 3.0 | 40×4.0×10(12) | 32 | | Granite |