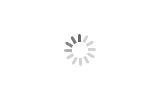 Vacuum Brazed Diamond Router Bits
JDK

Quanzhou,China

5 days

50000pcs/month
1. Vacuum brazed diamond gives a hard a durable bond.
2. M14 fixing for use on universal standard angle grinders.
3. Demi-bullnose and Bevel wheels have top guides for vertical control and lower bearing wheels for horizontal guide.
Suitable for dry use.
4. Medium grade finish. Suitable for diamond polishing.
Vacuum Brazed Diamond Router Bits
Vacuum Brazed Diamond Router Bits:
Applications: For applying a profiled edge to granite, marble and other masonry slabs and worktops using angle grinders or industrial polishing machines. These wheels offer a solution to users with reasonable level of skill to profile a worktop by hand instead of having to transport it to a table-fed router machine. In order to achieve good even result on the demi-bullnose and bevel wheels, there are top and lateral guide wheels. After profiling with these wheels the surface can be polished if required.
Tips: Support worktop adequately. Work along full length with even pressure and careful alignment. Do not apply excessive pressure. Allow the profile to develop in steady even sweeps.
| | |
| --- | --- |
| Shape | Connector |
| A20 | M8 |
| A30 | M10 |
| B20 | |
| B30 | |
| D30 | |
| G30 | |
| E30 | |
| T30 | |
| V20 | |
| V30 | |
| V40 | |
| H30 | |
| Q30 | |
| L30 | |
| L20 | |
| F20 | |
| F30 | |
| O20 | |
| O30 | |
| Q20 | |
| Q30 | |
| E20 | |
Other shapes can be customized if there is drawing